Our Quality
Quality Management System
PanelShop.com's Quality Management System was developed and implemented to document the company's best practices and ensure superior project management. This system has led to reaching and maintaining two very important organizational goals: superior quality and complete user satisfaction.
At PanelShop.com, quality is driven by a stringent quality control system that oversees the online configurators, pre-engineered drawings, bills of material, manufacturing process, testing procedures, and document control.
This Quality Management System ensures that every panel or component produced meets the performance needs of our customers.
Extensively Trained Personnel
Our teams of senior-level Engineers, assemblers, wiremen and test technicians all have extensive experience in the industrial automation industry. All PanelShop.com assemblers and wiremen have been trained regarding company standards, tools, processes and safety procedures.
Three-Tiered Panel Testing Method
To ensure PanelShop.com quality, a three-tiered panel testing methodology is used on every panel built: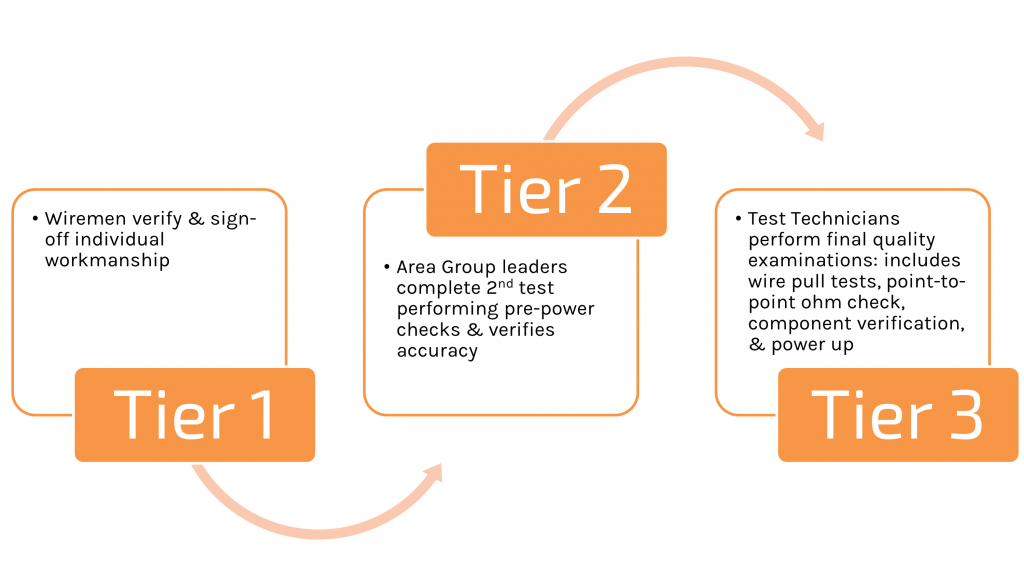 Document Control and Quality Inspection
The design of every product offered by PanelShop.com has been reviewed by our experienced engineering staff to verify correctness and functionality.
PanelShop.com follows a precise system of document control and quality inspection for every panel that we manufacture.
We maintain electronic records for every panel built which includes drawings, bills of material and testing documents. In addition to our on emphasis on quality, PanelShop.com is extremely familiar with, and builds to top industry standards such as UL, CE, and CSA to mention a few.