Control Panel Experts
PanelShop.com is an engineering solutions company providing OEM, Industrial, and Custom electrical control panels and products. We serve as your panel building partner from concept to completion, solving tough electrical control challenges and helping businesses grow. We build electrical control panels using the best products from the manufacturers you trust and to the highest quality industry standards.
PanelShop.com is a UL Certified Panel Shop. We offer a wide range of services that include designing, fabricating, programming, installation, and servicing of control panels in production and industrial environments.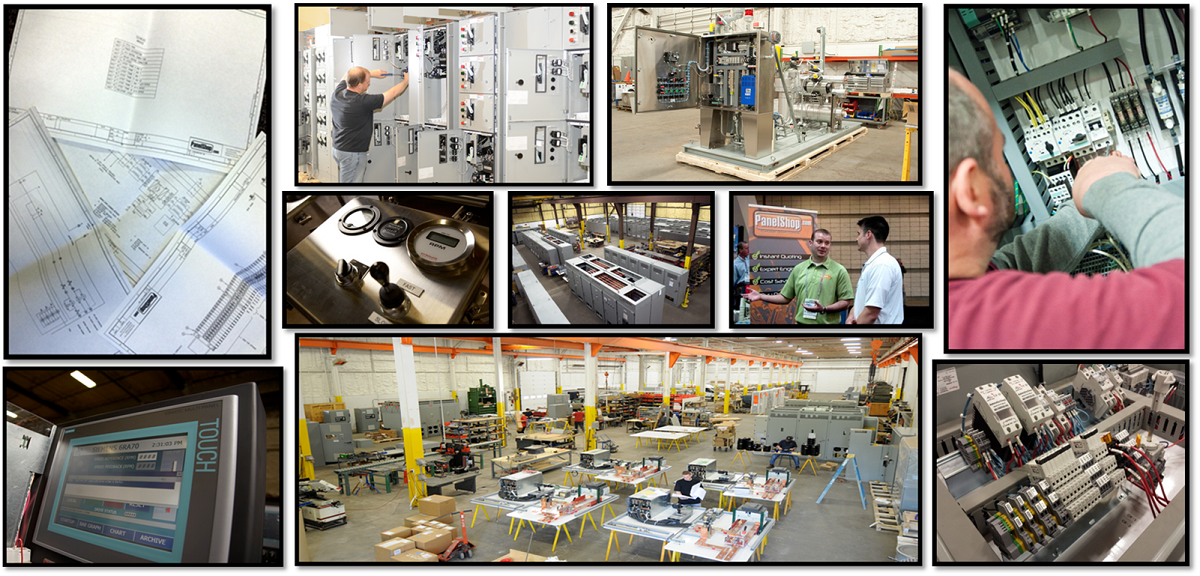 Companies can also expedite the ordering process by using our online configurator to specify electrical control panel design. Our standardized, pre-engineered options minimize risk while saving you time and money.
Why Choose Us?
Same-Day Response – Responding to custom requests are our absolute priority. You'll hear from us within 24 hours or less of sending an inquiry. Open our live chat and a member of our staff will be happy to answer any questions you may have.
UL Certified Production Facility – Upon request, we will build to UL, CSA, or CE specs among others.
Reliable Delivery – Most shipments use a Freight Broker; we will also accommodate your shipping preferences.
We're Fast – Within 48 hours, you will know your exact delivery date.
Technical Support – We offer pre-purchase and post-purchase support, on-site to your facility, over the phone, video conference, and email. You can rely on us to stand by our products and our service.
Using the Online Configurator?
Instant Documentation – After building a product in our configurator, you'll be able to instantly view high-quality electrical power and control schematics, and dimensional drawings.
Limited Risk – Having standardized pre-engineered products ensures high-quality, reduces costs, and mitigates risks.
We Check For Accuracy – before we start building your product, an engineering review is conducted to check the accuracy of your configuration.