About PanelShop.com
PanelShop.com is an engineering solutions company providing custom electrical control panels and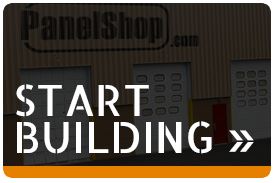 products. We take custom orders from concept to completion, working closely with our customers to meet their unique needs.
Ordering online reduces costs while our panel-building capacity and experienced staff minimize the risk of searching for a supplier. Customers who partner with PanelShop.com receive the same engineering support, customer service, and high quality production of a large electrical engineering firm.
Customers can also use our online configurator to build control panels or products to exact specifications, instantly review various engineering drawings, schematics, and manufacturing documents.
Our History
PanelShop.com was founded in 2012 by Walter Dollard and Mike Gunniers, the 2008 winners of the regional Ernst & Young Entreprenuer of the Year award. As managing partners of Premier Automation, our sister company, Dollard and Gunniers envisioned an online platform that enabled customers to customize their panels and order from anywhere in the world. As partners, Premier Automation and PanelShop.com bring decades of combined experience to over a dozen manufacturing industries and thousands of projects. PanelShop.com launched after four years of development and began serving customers across the United States and internationally.
Meet Our Founders:
A Look Inside PanelShop.com