Configurable 
Products
Build one of our available configurable products & get a quote.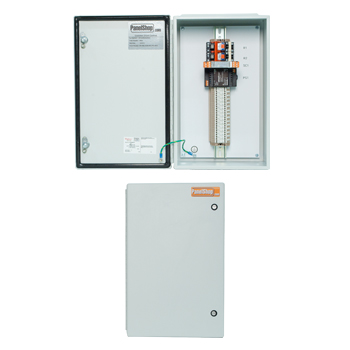 Junction Boxes /
Marshalling Panels
PanelShop.com offers configurable Junction Boxes for versatile applications. Junction Boxes are available in numerous sizes as well as enclosure types to ensure satisfaction for your specific application.
Aside from our configurable options, our custom capabilities can deliver even more variety including explosion proof and extreme condition junction boxes. Contact us for more information regarding these custom capabilities.
Manufacturers Available for Configuration:

Configurator Options
The PanelShop.com Junction Box configurator provides a wide variety of selections to customize your box.
Terminal Block options include thermocouples, ground, and feed-through. Power Supplies are available in Single-Phase or Three-Phase input power.
Relays can be selected with 24VAC, 24VDC, 115VAC, and 230VAC coils. Signal Conditioner options include current or voltage monitoring, multiple types of isolators, and multiple types of converters.
As you are configuring your Junction Box on PanelShop.com, you will notice a status bar providing information as to how full the box is. This will also indicate what the dimensions of the box are as well as inform the user of how much free space is available beyond the components selected. This will be helpful for applications that will require additional components to be added later.
Once you have completed the design of your Junction Box, the PanelShop.com configurator displays your summary configuration along with a quotation, unique configured part number, and drawings complete with specific dimensions.