Configurable 
Products
Build one of our available configurable products & get a quote.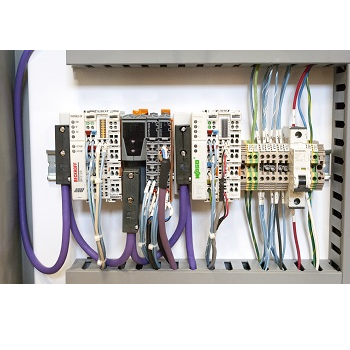 PanelShop.com allows you to customize your own Remote I/O panel that provides flexible, reliable, and affordable automation control and expansion for any industrial, manufacturing, or production process application.
Remote I/O modules are available from an extensive network of leading electrical control manufacturers including ABB, Allen Bradley, Automation Direct, B&R Automation, Beckhoff, Siemens, and Wago to ensure your preferred manufacturer's products are available for configuration.
Manufacturers Available for Configuration:

Configurator Options
The PanelShop.com Remote I/O configurator enables you to design your own I/O rack by selecting various modules to be as large and sophisticated, or as small and simple as you need. All devices will be mounted in a NEMA rated enclosure. Only the Bus Units and Power Modules will be wire within the enclosures, leaving the remaining modules ready to be wired directly to the customer's devices, and require a 120VAC connection.
The Remote I/O configurator also offers additional options including:
Enclosure Type
Various Communication Options
Digital or Analog I/O
Temperature Measurement
Once you have completed the design of your Remote I/O panel, the PanelShop.com configurator displays your configuration along with a quotation, unique configured part number, drawings, manuals, and environmental parameters.